We are a B and B Isle of Wight nature lovers will find stunning. Stay with us for a great experience where you can enjoy animals and other wildlife, including the red squirrel.
A Home That Offers Protection
Many people aren't aware of the difference between the two main types of squirrels. While the red is native to the British Isles, the grey is a result of introduction from America in the 1800s. They were swift in replacing the native species. The Solent of the Isle of Wight that separates it from the rest of the Mainland acts as protection. Because of this, ours is an area that gives the red squirrel the best chance of survival.
The Isle and the woodlands are home to around 3,500 when the numbers are at their peak. It can change rapidly throughout the year due to many factors though. This includes births of the season and crop levels. The woodland acts as a safe haven where the squirrels can live in peace.
One great place to spot red squirrels is our farm. Acting as a sanctuary, we have over 34 acres of broadleaf woodland with feed boxes located by the property. This gives you a great chance of spotting one all year round as they are frequent guests of ours.
The Fight Against Grey Squirrels
When it comes to the Isle of Wight, there are strategies in place to help protect red squirrels. This includes dealing with any greys that people spot. While it is rare to find a grey, it does happen. The reason behind the close control is that the species fight for territory. As a result, finding food can get difficult.
Grey squirrels also carry a virus known as squirrelpox. This causes few problems in greys, but is very dangerous and deadly for reds. There is even a law in place to prevent people from bringing greys into red territory, or releasing a grey after someone has captured it. The seriousness of this is shown through the 2 years imprisonment you face or a £5,000 fine.
Top Spotting Tips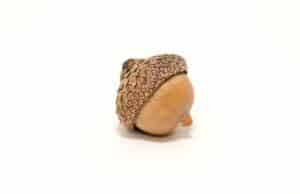 You are most likely to spot a squirrel at quieter times. Remember to keep still if you think you find one. Along with woods, parks and cemeteries are also common spots to find them. There is a peak in spotting at summer time. In addition, both dusk and dawn offer you the chance to see them year round.
You can find squirrel nests, referred to as Dreys, high up trees within forks. They live and feed in them, as well as using them for travel. When on the ground though, look for open cones and nuts. Dropped shoots and buds also suggest a presence. You then get to view a charismatic creature in nature.
When searching for a luxury B and B Isle of Wight visitors will love, you can count on us. Ours is a location surrounded by beauty for a tranquil stay. There are many activities to fill your day, so contact us to learn more.